Twelfth Annual Opłatek
Saturday, January 6, 2018, Noon – 3:30 P.M.
Concert Beginning In The Church
LOCATION: St. Colette Parish, 17600 Newburgh Rd., Livonia 48152
Catholic Celebration Of Epiphany/Trzech Kroli (Three Kings).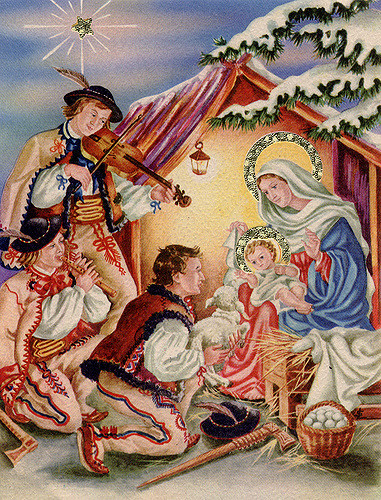 Honoring Polka Booster Club Of America On Their 50th Year Anniversary
Special Program: A Concert By The Chor Polonez (Polonaise Chorale) And Kolędy Sing-Along
Musical Program Begins At Noon In The Churc. This Concert Is Presented In Loving Memory Of Leonard Skowronski.
Followed By Sharing Of Opłatek & Light Reception
(Hors D'oeuvres, Christmas Cookies, And Beverages)
In The Activities Center ~ Far Back End Of Parking Lot
(Both Church And Activities Center Are Handicap-Accessible)
Our Heritage Room Will Be Open! Special DVD Presentation!
All Are Welcome! To Offset The Cost Of The Polonaise Chorale And The Reception
A Free Will Offering Will Be Collected & Greatly Appreciated!
Come To The 4:00 P.M. Mass ~ Blessed Chaulk & Incense Will Be Given Out Afterwards With Instructions To Mark Your Door For Blessings In The New Year!
Merry Christmas!  Wesołych Świąt!
Questions:  Contact us or call 1-855-POLONIA (1-855-765-6642)