Society's Fourth Annual Easter Basket Social & Luncheon Was A Huge Success!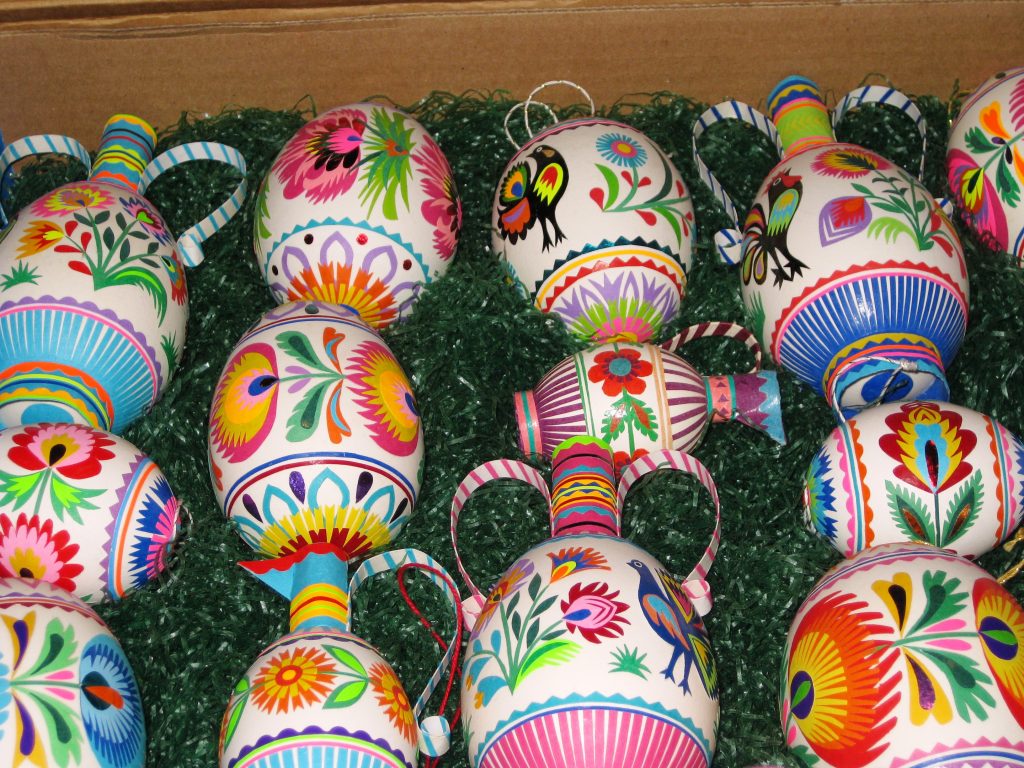 This year marked the Society's fourth year holding our Easter Basket Social, luncheon, and pisanki workshop. A hint of spring was in the air as the brutally cold weather finally broke and we welcomed the first mild weekend in months. Tables covered with white linen tablecloths and pastel napkins brightened the room, and colorful gerber daisy centerpieces greeted our guests. As guests arrived, they were in awe of the gorgeous array of many varieties of pisanki that Polish folklorist Ms. Marcia Lewandowski had on display.
Society Vice President & Executive Director/Secretary Laurie A. Gomulka greeted everyone and introduced our surprise guest speaker, WSDPAHS member Rev. Lawrence Zurawski, who gave a wonderful, informative presentation on the Swieconka, or Easter basket tradition. Fr. Larry gave out handouts that explained this beautiful tradition.
Laurie spoke for a few minutes about the Society's history and upcoming events and then introduced Society Director Dr. Alina Klin and Polish folklorist Ms. Marcia Lewandowski. Marcia introduced herself and told the guests about her history of making pisanki, the various types of pisanki designs, and the tools used to create them. She explained what to expect during the workshop.
Laurie then introduced Society President Rev. Gary Michalik, who blessed our meal, and we all enjoyed a delicious Polish Easter lunch consisting of tossed green salad, pierogi, smoked kietbasa, kapusta, babka (Polish bread), baby potatoes with dill, California mixed vegetables, cheesecake with chocolate sauce, and coffee.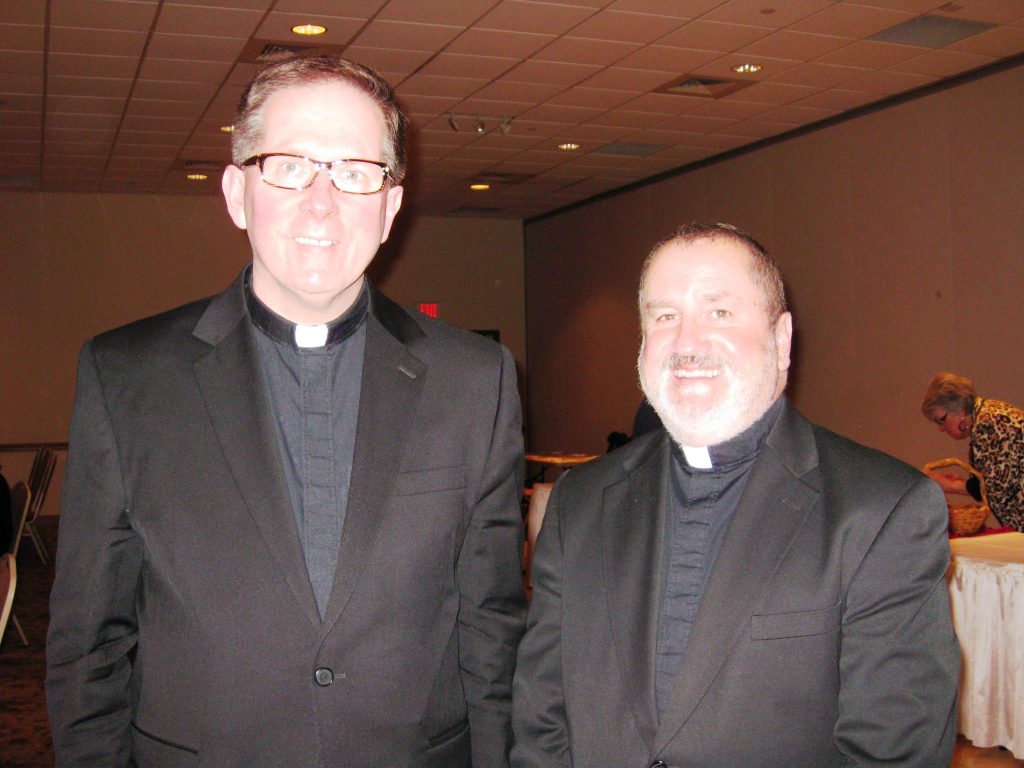 Forty-seven people attended the luncheon this year, and 39, including six children, went on to participate in the pisanki workshop.
There were a few repeat participants in the workshop from previous events, who understood that it takes many years of practice to become a perfect pisanki creator. Newcomers exercised worlds of patience and soon learned that creating the beautiful egg designs is much more difficult than it appears to be. It was great to see so many children in attendance, all of whom enthusiastically listened and applied the techniques that Marcia and Alina taught.
A surprise visitor was Mr. Sebastian Szczepanski, WSDPAHS member and Editor-in-Chief of Polish Times, who not only had on his photographer's and writer's hat for the newspaper, but who also rolled up his sleeves and helped out with the dyes during the workshop as students approached to color their eggs. This was a delightful surprise!
All participants in the workshop went home with a beautiful pisanki creation-just in time for Easter-and memories of a wonderful afternoon!