MEMORIES OF ALEXANDER JANDRYKA AND ALEXANDER'S CLEANERS:
6457 McGRAW, DETROIT, MICHIGAN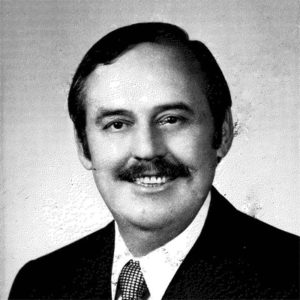 Since my father's dad was killed in an auto accident, and his brother was killed fighting the Japanese on Iwo Jima, the U.S. Army discharged my father so that he could help support his mother and two sisters.
Their house was located on the west side of 32nd Street, and was the second house south of McGraw.
Upon returning to Detroit, my father opened his first dry cleaning store in approximately 1944.  It was located at 6457 McGraw, two blocks west of Livernois.  He worked feverishly to make money for his mother and sisters.  Eventually his work paid off, to the point where he opened more stores on the west side of Detroit, and later in Dearborn and Allen Park.  At one time he owned and operated seven dry cleaning stores, and arguably was the most successful owner in that industry on the west side of Detroit.  The "competition," as it were, could not compete with the service and quality of work he provided to his customers.
From 1963 to August of 1967, he owned and operated a clothing store directly across from his dry cleaning store on McGraw.  The clothing store was one of the first in the area to sell men's suits, shirts and ties at discount prices.  He believed that if the price was low enough it would attract purchasers, yield a small profit, and he would be successful.  He was.  Unfortunately, the 1967 Detroit riot ruined his clothing store.  They stole everything.  He decided not to reopen.
Notwithstanding, he was not deterred.  He continued operating several dry cleaning establishments.  Later he ventured into commercial dry cleaning.  There he secured contracts with numerous manufacturing facilities to clean the uniforms of their workers.  Those contracts were highly profitable.
Importantly, my father was very active in Detroit, and to a lesser extent, Michigan politics.  I cannot count the number of times Mayors Cavanaugh and Gribbs, as well as various Senators and Representatives, would call my dad for help, come to our home and discuss pressing issues, and ask for his support.  My dad had the ability to garner "the Polish vote" for any politician, and did so on many occasions.  As a result of his friends in politics, for several years he was awarded the contracts from Detroit and Wayne County to clean every drapery item in their buildings.  I recall counting the "pleats" in the drapery items, as my dad charged the City and County "by the pleat."  When he died, the line-up of politicians to pay their respects was incredible.   In fact, for purposes of traffic control the Detroit Police Department was actively involved in his funeral procession.
My dad's family was from a small town southwest of Kraków.  They settled on the west side of Detroit.  His parents operated a butcher shop which was located in the front of their home on 32nd Street.
Growing up, my mother belonged to St. Francis parish, and my dad belonged to St. Hedwig parish.  My father was a huge financial supporter of St. Andrew's parish.  I recall talking with the priests and nuns about how much they appreciated all my dad did for their church and school.
For the most part, my brothers and sisters attended elementary school at St. Cunegunda, and four of my parents' five children graduated from St. Alphonsus High School in Dearborn.  My oldest brother, Ron, graduated from Benedictine High School, where he held several State swimming records.
Our family always celebrated all of the Polish traditions—Wigilia, the Blessing of the Easter Baskets, and the Holy Thursday Vigil, to name a few.
My parents were actively involved in the Polish Roman Catholic Union.  For a number of years, my mother was its treasurer.  For years, my two younger sisters, Karen and Alison, were integral parts of the P.R.C.U.'s Polish Dance Troupe.
In 1965, my father changed our surname to "Alexander."  My father told me that he changed our surname because many people would not do business with Polish people.  I know people of many other nationalities did likewise, but I regret never changing it back to "Jandryka."
Note:
This story was published in the Society's April 2011 e-Newsletter and was provided courtesy of Alexander's son, Mark Alexander.
Alexander Jandryka operated Alexander's Cleaners at 6457 McGraw from approximately 1944 to January 3, 1977, when he died.
In addition to being very successful in the dry cleaning business, for several years and up until his death, Alexander was the Michigan Editor of the Polish Eagle newspaper.  As a first-generation Polish American, he was extremely proud of his heritage and served on the board of directors of the Polish Century Club.
Mark Alexander says that he knows from first-hand knowledge that Alexander was extremely well respected in the Polish community and on the west side of Detroit.
The WSDPAHS is very grateful to Mark Alexander for this contribution to our e-Newsletter and to our website.
By Mark Alexander
Copyright © 2011 Mark Alexander
Reprinted and Published with Permission