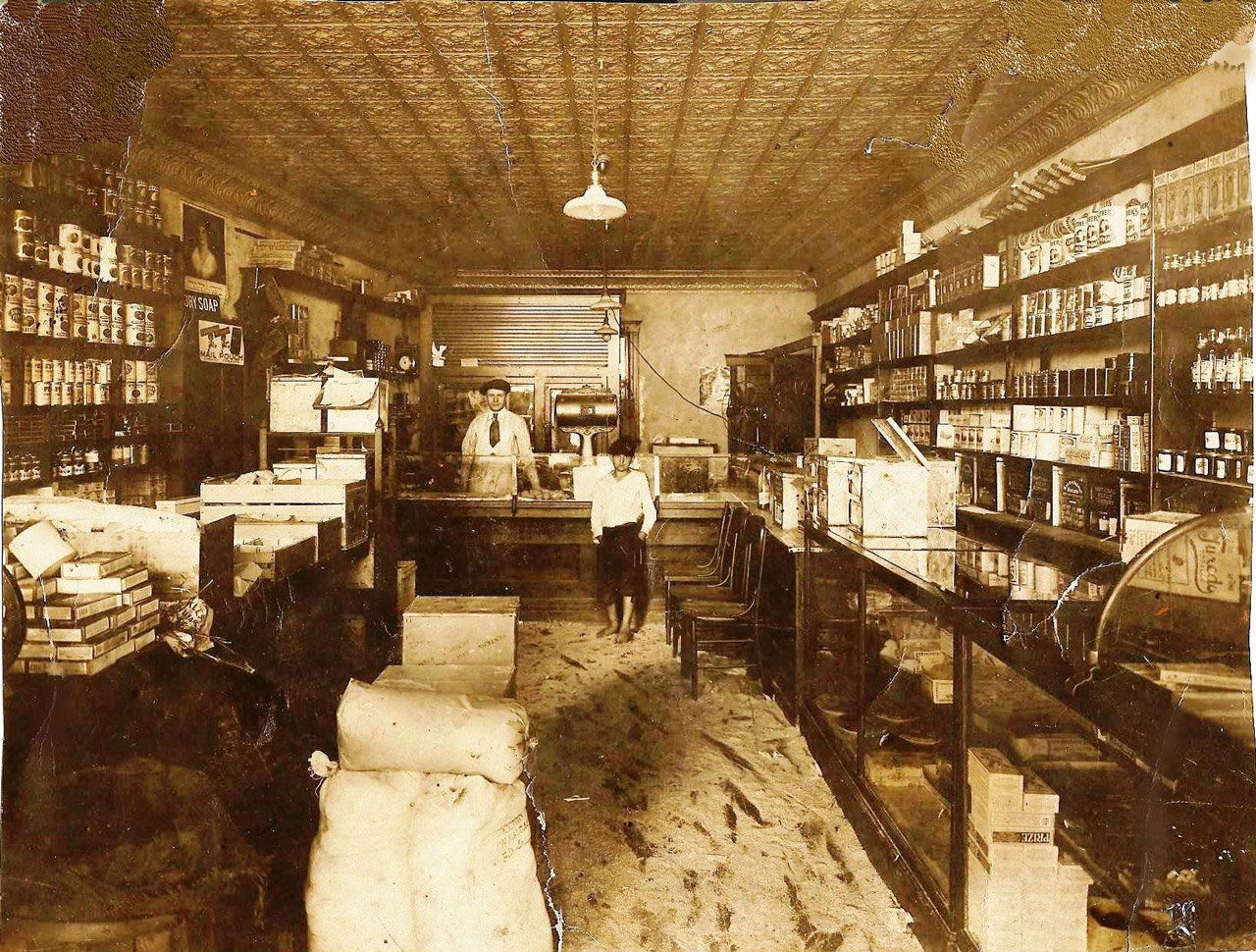 My dad, Charles Fujawa, was born in Delray, Michigan, and as work became scarce his family decided to move to Poland. In Poland he became a butcher's helper, acquiring butcher skills that enabled him to become a professional butcher. Because he was a natural-born American citizen, he was allowed to return to the States during World War I.
Always wanting to utilize his butcher's skills, my dad bought the Tyrna Grocery Store on Pulaski Street across from St. John Cantius Church in Delray. With his knowledge of sausage making and his expertise in making kiełbasa and kiszka, he turned his Charles Fujawa store into a local home sausage making store.
He not only had sausage making skills, but he also became proficient in making pickled herring, or śledzie. However, that was only made during Lent. That was my favorite part of Lent: making the pickled herring and the enjoyment of the dish.
With his knowledge, my dad built a smokehouse in the basement of the store, where he did the smoking of the smoked sausage. In addition to the smoked sausage, he always made an equal amount of fresh sausage to satisfy the customers.
This sausage making was a routine that started on Wednesday with the purchase of the required meats, then the butchering of the meat into the pieces required for the sausage making, and then beginning the seasoning of the meat for the Friday smoking process in order to be ready for the weekend sale. My brother and I enjoyed the work required to cut the meat into the necessary pieces for the sausage making.
Our dad's homemade sausages were well-known on both sides of Detroit. People from both the Michigan Avenue area and the east side were frequent visitors for the sausages, kiszka, and the pickled herring.
The store itself was a local convenience store. It had basic everyday needs, but the bulk of the business was the homemade sausages. The hours of the store were traditional, but on Sunday we were open only after the 8:00 a.m. Mass through after the 12:00 p.m. Mass. That gave us time to enjoy a family dinner and relax.
The Society is grateful for this entry, which was written and submitted by WSDPAHS Honorary Member Frank Fujawa
Copyright © 2020 Frank Fujawa
Reprinted with Permission