GUZIK'S MARKET ON THE CORNER OF WAGNER & CECIL IN DETROIT'S WEST SIDE POLONIA:  A HANG-OUT FOR ST. ANDREW HIGH SCHOOL STUDENTS
Reading the last two issues of the WSDPAHS newsletter rekindled many of my childhood memories.  Growing up on the west side of Detroit, on Tarnow Street in the St. Andrew parish neighborhood in the1950s, came to mind.
In my little world at that time there were many businesses for us to patronize.  Some of the places I recall that were not mentioned previously were:  On McGraw, between Central and Martin Streets, there was Piaskowski's Drug Store, Felix's Barber Shop, a cleaners, a building between Proctor and Tarnow that once housed a shoe repair, Feret's Market, and Estelle's Beauty Shop, Stinky's (Stanczak's) Confectionary (later Doby's), Walter's Home Appliance, Nieckarz Furniture & Hardware Store, Toby's Market, Bill's Restaurant, and the Custard Stand.
On Wagner between Central and Martin Streets there was a hardware store, Proctor Creamery, Ryzak's Market, Tarnow Bakery (Smutek's), Forgiel's Grocery, Karashka's (phonetic) Candy Store, the Ice Factory, and the Good Humor Factory.
Of course, there were also the many bars that dotted the corners:  the Florida, Dare, and Keno Bars on McGraw, and Lenik's and the Aloha Lounge on Wagner.
I can vividly see all these establishments and remember the many visits I made to them as a child, a teenager, and, as an adult, to the few shops that were still left.
My fondest memory is of Guzik's Market, which was located on the corner of Wagner and Cecil, kitty-corner from St. Andrew High and Grade School.  I remember as a student in grade school walking down Wagner to my home on Tarnow during lunch and seeing many of the high school students that gathered at Guzik's, wondering if I would be there as a high school student.
For many juniors and seniors attending St. Andrew High School, "hanging out" at Guzik's at lunchtime became a rite of passage.  Guzik's was not only the corner market, but at lunch time it also became a student's favorite place to gather, quickly eat, buy a pop or a snack, get in on the latest news, and for some, a quick smoke.
Mr. Guzik was a very kind man and let his store at lunchtime become a "haven," and "their" place for the students of St. Andrew.  He always treated us fairly, joined in many conversations, praised many for their accomplishments, gave advice, and always showed genuine interest in us.  His customers knew when school was in session—lunchtime was not a time to come shopping.
When my friends meet, to this day we talk about the fun times at Guzik's and the many other places in our neighborhood.
I consider those of us who grew up in the 1950s as the "Lucky Generation."  Many of us were lucky enough to have all these places to frequent, lucky to be nurtured in a close-knit neighborhood, and lucky enough to experience a time that will never be duplicated again.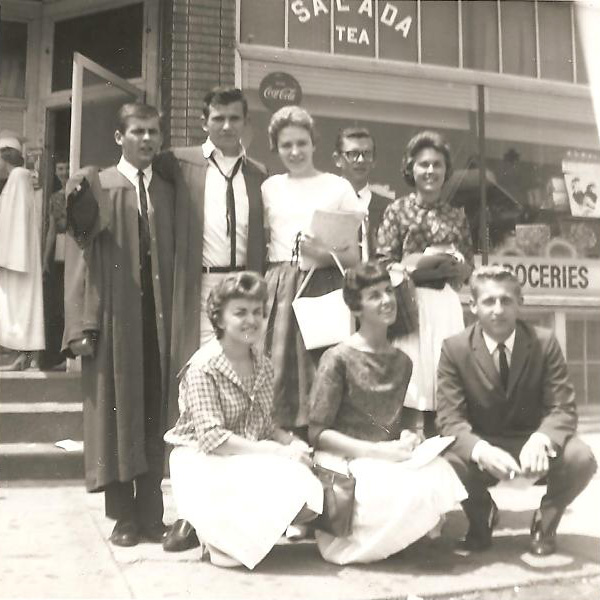 ---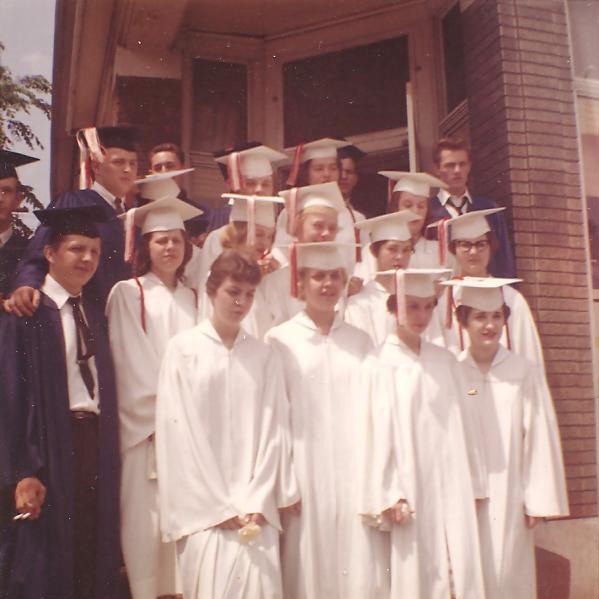 NOTE:  This story was originally published in the Society's November 2010 e-Newsletter.  The Society is extremely grateful to our member and former Archivist Lorraine Kasper for writing and sharing this history.
By WSDPAHS Member Lorraine Kasper
Copyright © 2011 Lorraine Kasper
Reprinted and Published with Permission