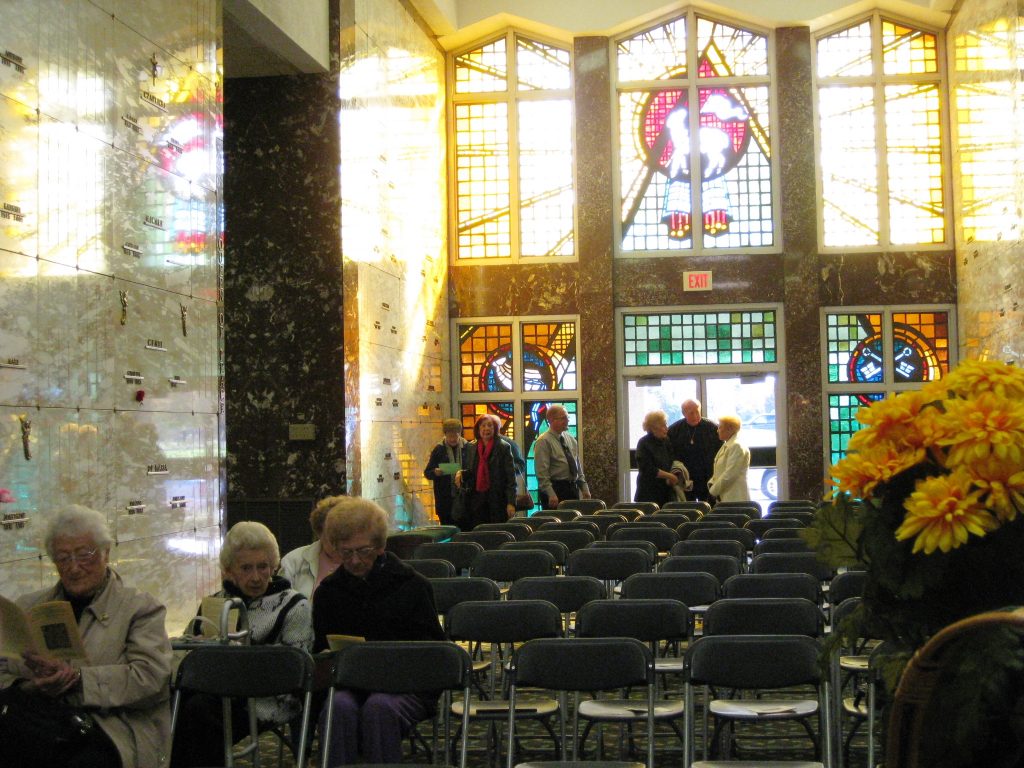 Laurie A. Gomulka
WEST SIDE DETROIT POLISH AMERICAN HISTORICAL SOCIETY AND POLISH GENEALOGICAL SOCIETY OF MICHIGAN HOST SECOND ANNUAL ALL SAINTS' DAY (Wszystkich Şwiętych) & ALL SOULS' DAY (Dzień Zaduszny) PILGRIMAGE, PRAYER SERVICE AND WYPOMINKI (Naming)
SUNDAY, NOVEMBER 1, 2009 – ST. HEDWIG CEMETERY
Once again we were blessed with beautiful weather as our two societies came together to host this special, sacred event, which this year was held at St. Hedwig Cemetery in Dearborn Heights, where many Polish Americans are buried. We began in the mausoleum with a prayer service led by WSDPAHS member Rev. Larry Zurawski of St. Damian Catholic Church in Westland. Mr. Anthony M?czka, Director of the Polonaise Chorale, provided keyboard accompaniment.
WSDPAHS Director Dr. Thaddeus C. Radziłowski of the Piast Institute in Hamtramck gave a presentation on All Saints'/All Souls' customs in Poland. As part of his presentation he said that in Poland on All Souls' Day, a great light appears in the sky. You open the windows and every soul returns home to the place where it once lived. It is believed that you owe the souls something for what they gave you in life. It is also believed that you are to ask for their help in the next life.
During the meal the people remember the great qualities of the dead and listen for every sign that maybe the dead have come back to them, such as a breeze shaking the window pane. It is a traditional meal. They put all of the portions that the dead are to eat in their place, and then even after the meal is over they don't eat them themselves or pass them out to beggars, but rather give them to so?called "clean" animals: horses and cattle. They then say, "Honored dead, go back to heaven, be gone," and they send them on their way.
Dr. Radziłowski continued by saying that in the cemeteries in Poland, people clean the graves and put lamps on them. There is incense in the air and people bring extra candles for those graves that are neglected,
as it is believed that no grave should be left unattended.
There's tremendous smoke in the air from the candles, and you can hear Mass being said in the chapel to welcome those who have died and to thank them for their sacrifices and to pray for their souls.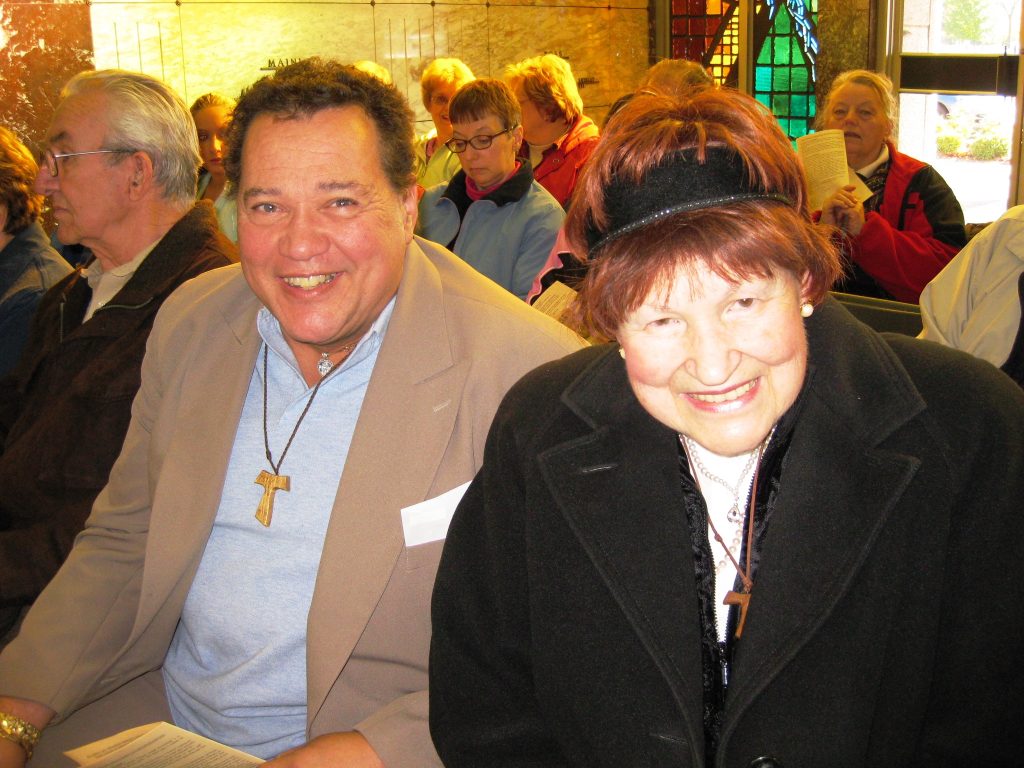 Again this year, Valerie Koselka baked soul cakes, which, in Poland, were traditional small loaves of bread that the Polish baked and gave to the flocks of beggars at cemetery entrances on November 1 and 2. Beggars were regarded as extremely helpful in praying for the intercession of the saints for the souls of the family's dearly departed. The small cakes were made of butter, sugar, egg yolks, flour,
salt, spices, and warm milk.
Hymns that were sung included Be Not Afraid, Serdeczna Matko, and Witaj Królowo Nieba.
Certified Genealogist Ceil Wendt Jensen of Michigan Polonia, who is a member of both the WSDPAHS and PGSM, gave a presentation on prominent individuals interred at St. Hedwig. Of special interest and significance was information provided by Mr. Raymond Rolak, who has a
direct connection with Saint Maximilian Kolbe. Mr. Rolak's family member, who is interred in St. Hedwig's mausoleum, was a priest who studied under Fr. Kolbe and was given a prayer book by Fr. Kolbe.
Following Ms. Jensen's presentation, a demonstration of grave cleaning as done in Poland was given, using the grave of the father of WSDPAHS Director Mr. Richard Sokolowski.
We look forward to next year's event!