Major Frank A. (Balcerkiewicz) Balcer
(December 9, 1889 – November 26, 1965)
A Born Leader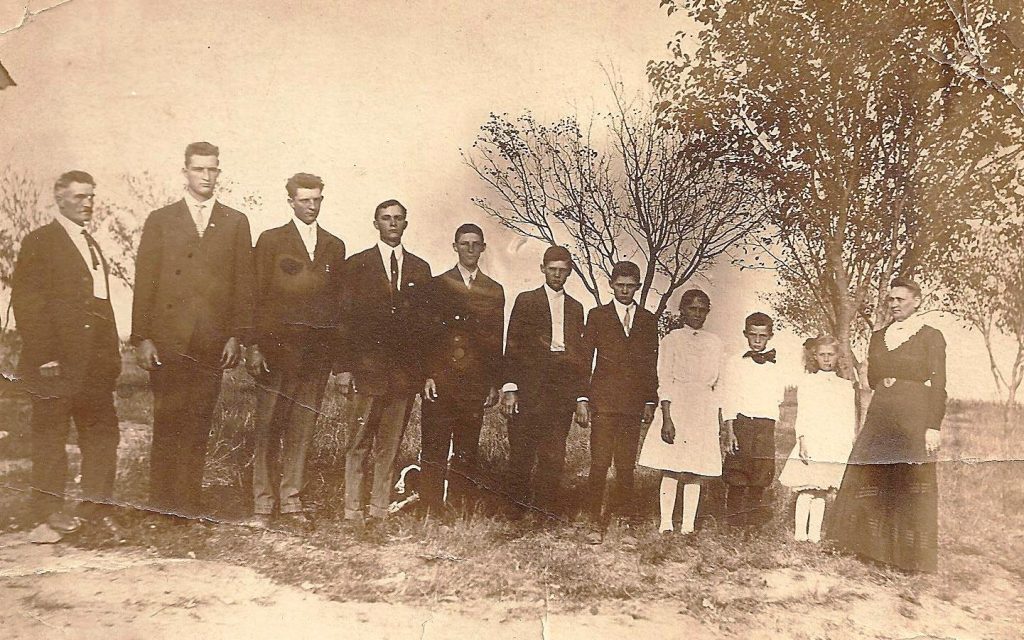 It would almost be easier to say what Major Frank A. Balcer was not than to try and list all the things that he was and what he achieved during his lifetime. However, just a few of the titles that can be attributed to him are: distinguished war veteran, commander, diplomat, politician, statesman, professor, high school founder, translator, professional-level athlete, coach, genealogist, linguist, and philanthropist.
Frank Adelbert Balcerkiewicz was born in Little Rock, Arkansas, on December 9, 1889, the oldest of seven boys and two girls. (He would later legally change his name to Frank A. Balcer.) His name has Teutonic roots and means "free, intelligent, and noble." His father, Frank Stanley Balcerkiewicz (May 31, 1856 – January 17, 1932), was born in Kiszkowo, a small village approximately 16 miles west of Gniezno, a city in central-western Poland about 31 miles east of Poznan.
It is said that Frank Stanley Balcerkiewicz was of noble birth and that he was a direct descendant of a Teutonic Knight. The Teutonic Knights were a German medieval military order that was formed at the end of the 12th Century in Acre, in the Levant area, a large region in the eastern Mediterranean. The order's official name is the Order of Brothers of the German House of Saint Mary in Jerusalem. Later it became a religious Catholic order but its original purpose was to aid Christians on pilgrimages to the Holy Land and to establish hospitals. Over their armor, the Knights wore white tunics imprinted with black crosses. Their motto was, "Helfen, Wehren, Heilen" (Help, Defend, Heal").
Frank Stanley graduated from a Berlin university and was an architectural designer. After a year of service in the German army in which he served with a dragoon platoon stationed on the Rhine River, he immigrated to the United States and worked as an interpreter at the Boston immigration office. He moved to Pullman, Illinois, and then to St. Louis, Missouri, where he designed streetcars. He then moved to Little Rock, Arkansas, where he married Elizabeth Sadlowski. Elizabeth was also from Kiszkowo, Gniezno.
It was in Little Rock that Elizabeth gave birth to baby Frank, and when he was about a year old, in 1892, Frank and Elizabeth moved with their new baby by covered wagon to Oklahoma City during the Oklahoma Land Rush. The Land Rush started at high noon on April 22, 1889. During the rush, an estimated 50,000 people lined up on a first-come, first-claimed basis for their piece of the American pie in the form of a slice of an available two million acres of land in what are now five counties in the State of Oklahoma.
One cannot imagine a more dramatic stage upon which to make one's entrance into the world. Frank was born literally center stage into the midst of the Oklahoma Land Rush of 1889. We played cowboys and Indians (now a politically incorrect term, but nonetheless what we called the game back then) in our childhoods growing up. Frank A. Balcer lived in the midst of Native American territory almost from the day he was born. It is also remarkable to think about the thousands of pregnant women and new mothers who traveled with their husbands and babies by covered wagon across thousands of miles, through the wilderness and through what was then known as the Indian Territories, to new homes in an unseen, unchartered region. It is equally harrowing to think about the hope the new settlers must have felt and the prospect of a brighter future they aspired to in light of their past and ongoing struggles, contrasted by what was lost by others in the process.
Poles and Polish Americans are no strangers to oppression, persecution, struggle and adversity. Each of us who is Polish and who knows his or her family history can tell stories of severe hardship, incomparable pain and immeasurable suffering. It speaks to the indelible Polish spirit to look back to the place of our heritage and helps us to appreciate the sacrifices of our ancestors and to value our shared experience.
Between 1897 and 1913, nearly two million Poles entered American ports, fleeing from religious and ethnic persecution and starvation following centuries of hardship and the Partitions of Poland. Poznan has its history of uprisings and turmoil, including floods, plagues, and destruction of many of its prominent buildings by fire in 1536. During the Revolutions of 1848, the Greater Poland Uprising was unsuccessful and the Grand Duchy-part of the Kingdom of Prussia created from territories annexed by Prussia after the Partitions of Poland and formally established following the Napoleonic Wars in 1815-lost whatever autonomy it possessed. Poznan became merely the capital of the Prussian Province of Posen and would become part of the German Empire with the unification of the German states in 1871. Despite Polish patriots' efforts at solidarity, the region underwent Germanisation by mandate of Otto von Bismarck, Prime Minister of Prussia.
The Posen province consisted primarily of Poles and Germans but there was also a small percentage of Jews living in the larger communities who were skilled craftsmen involved in the business of trading. The German, Polish, and Jewish communities in the region had previously peacefully coexisted.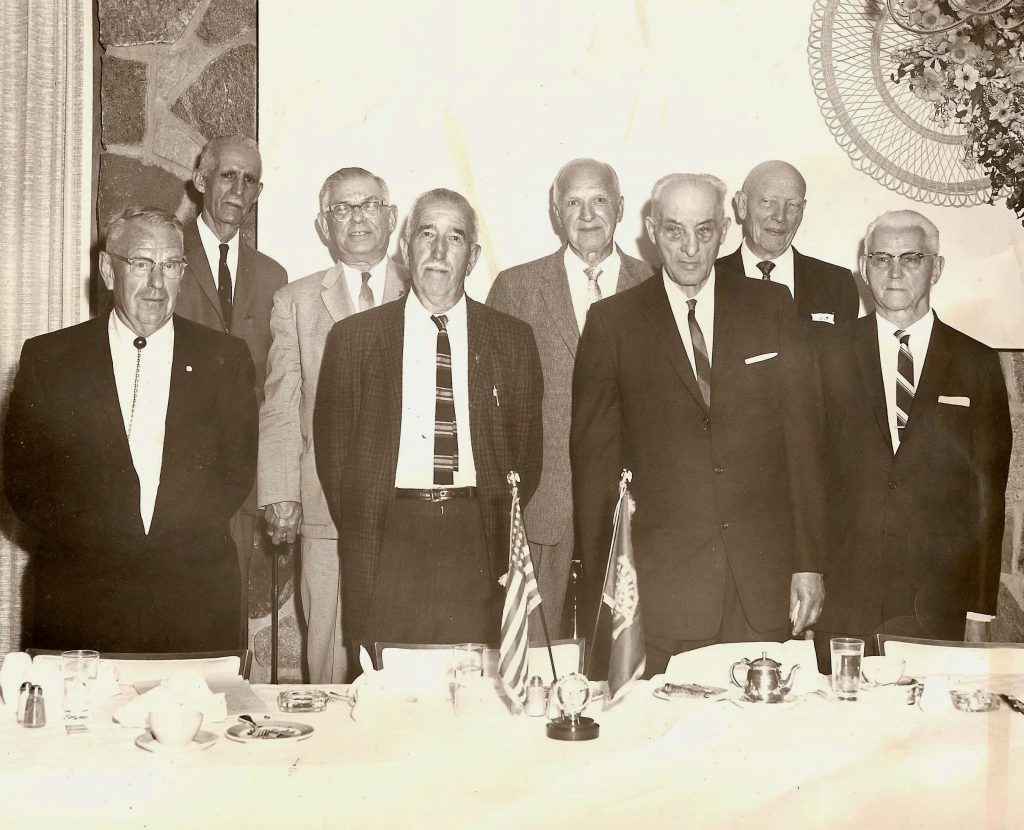 Almost all of the Poles in the province were Roman Catholics. Nearly all of the Germans were Protestant. At the end of the 18th century, under the direction of Prussian officials, German colonists entered the area and began Germanizing it. These Germanisation policies resulted in the population becoming more German until the end of the 19th century, after which the phenomenon reversed itself.
The cultural struggle that took place beginning in 1871 under von Bismarck's regime was known as the Kulturkampf (German policies enacted and in force by von Bismarck from 1871 to 1878 to reduce the power of the Roman Catholic Church in Prussia). During the Kulturkampf, Posen was severely impacted because of its high percentage of Polish Catholics. Monasteries were closed, bishops were imprisoned or exiled, monks and nuns fled the country, and even those found helping priests were imprisoned. Bismarck's goal in erasing Catholicism was to reduce the political and social influence of the Catholic Church and also to eradicate Polish nationality. This had the opposite effect because it only further fueled the Polish Catholics. They became more resistant and even more determined and unified politically.
The Kulturkampf ended in approximately 1880 when a new pope was able to form civil relations with Bismarck and with the departure of the anti-Catholic liberals from Bismarck's regime. However, Germanisation measures continued along with attempts to attract German settlers to thwart the Polish population growth. Those attempts eventually failed, however. Notwithstanding, a ban was placed on speaking the Polish language in schools and government offices.
Many Polish immigrants, like Frank and Elizabeth's parents, fled such persecution in search of a better life in America. They looked for work in coal mines and the automobile industry or started small family businesses in large cities. Many of them formed communities in coal mining areas such as those that existed in several counties in southeastern Oklahoma around Choctaw Nations, a federally recognized Native American tribe.
For those who made their way to Oklahoma City, life was harsh in the wilderness. While they built their homes, the settlers lived in their covered wagons or in trenches or hollows cut out of the land, exposed to the bitter environment. The land had to be cleared before they could even plant crops for food. There was no available water for drinking, cooking, or bathing; it had to be carried from springs. They had to dig wells before they had easily accessible water. Everyone worked. The settlers gathered together to pray in groups and to say the rosary. Soon, after homes were built, a missionary priest arrived by horseback or buggy once a month to baptize babies, hear confessions, and administer the Eucharist. They built up the land and their homes from scratch.
Frank S. Balcerkiewicz put his architectural skills to work, helping to build the first brick building in Oklahoma City as well as the courthouse at Norman, which was located in the original town of Norman-designated as the seat of Cleveland County shortly after the Land Rush of 1889-at the corner of Gray Street and Ponca Avenue. The structure was destroyed by fire in 1904 and a new structure built. He also built the Normal School in Edmond, which had 23 students on the frontier in 1891. Work started on the school in the summer of 1892 and occupancy began in January 1893. In 1897, the first graduating class-two men and three women-received their Normal School diplomas.
On April 13, 1971, the institution's name would be changed officially by State law to Central State University. On May 18, 1990, in the Centennial Year of the University, legislation would be passed that would change its name to the University of Central Oklahoma. Today, the Territorial Normal School is a four-year university sitting on a 200-acre campus with an enrollment of approximately 15,500. One wonders if Frank could possibly have envisioned that such fruits would blossom as a result of his labor back in the 1890s.
After Frank's work was completed in Oklahoma City, the family moved to Harrah, approximately 25 miles east of Oklahoma City, where Frank helped build the first Catholic Church, St. Teresa, and the first Lithuanian Church. It's not difficult to imagine him taking the lead in helping the settlers in the building of their homes in those early days on the frontier.
Frank S. Balcerkiewicz instilled democracy in his family and taught his children to respect the land of his birth. Six of his sons, including his son Frank, would go on to serve in the U.S. Army during World War I, three-including Frank-in active duty. He was a man who was extremely proud of his family and of his heritage. Both he and Elizabeth Balcerkiewicz are buried at St. Teresa Roman Catholic Cemetery in Harrah.
The first settler of Harrah was Louis Navarre, a member of the Potawatomi tribe, who arrived in the 1870s. Willingly or not, the town was absorbed into America's big melting pot, with American, Polish immigrant, and other settlers mixing together with the Native Americans. Harrah became incorporated in 1908, and the wild territory was lost to the pages of history, as cotton ginning became its major industry. The cotton ginning center allowed for the easy separation of cotton fibers from their seeds and made possible massive growth in cotton production in the United States. If it had wanted to, Harrah could not shield itself from progress or from the technological advances of the Industrial Revolution.
After signing a treaty in 1867 to sell their Kansas land in exchange for the purchase of other land in the Indian Territory, Navarre and the Potawatomi were known as the Citizen Potawatomi, an undertaking that also gained them U.S. citizenship. In 1887, by enactment of the Dawes Act, the Oklahoma land was then allotted. Under a treaty, which the Citizen Potawatami signed unwillingly, the government gave away approximately 450 square miles of the Oklahoma reservation to settlers, and the Citizen Potawatami were forced to accept allotments.
The town of Harrah got its name from Frank Harrah, who purchased 40 acres of land from Louis Navarre in 1898. Many of the Polish immigrants who flooded into the United States between 1897 and 1913 settled in towns like Harrah.
There was dissension, including discord between Poles and Ukrainians, and the Ukrainians moved a short distance away to form their own church. In March 1923, St. Teresa burned down after a funeral when altar boys left charcoal burning unattended. The townspeople banded together to build a new church, which was completed and dedicated in 1928.
Frank A. Balcerkiewicz began his school days and went on to high school in Harrah, where he attended classes in a one-room schoolhouse and where he enjoyed playing basketball. In addition to playing basketball, Frank became a top-notch boxer and wrestler, as well as an All-American football player. He also coached football. Had he not gained weight, he would have gone on to compete in the Olympics. It is believed that Frank also began teaching school in Harrah. As the story goes, the Native Americans called him "Boxerkiewicz," which prompted him to change his name informally to Balcer for easier pronunciation. Several years later, on May 18, 1931, after moving to Detroit, he would legally change his name to Frank A. Balcer.
Frank was the oldest of seven boys and two girls (shown in the center back in the below family photo, ca. 1907), so he was by nature a leader, caregiver and protector. It isn't difficult to understand how he would fall naturally into the role of teacher. He loved not only teaching, but also learning, which he would continue to pursue throughout his lifetime.
At one point it is believed that he worked his way to Seattle, where he cut trees for a time.
From 1910 to 1914, he attended the University Preparatory School at Tonkawa, Oklahoma, completing his high school courses and Military Science and Tactics. He then went on to study geology at the University of Tulsa from 1914 to 1915, and Arts & Sciences at the University of Oklahoma from 1915 to 1917.
He entered World War I from 1914 to 1918, volunteering for service in the U.S. Army. He was retained as an instructor and trainer of the University regiment until August 1915 and then entered Second Officer's School at Leon Springs, Texas. After completion of Officer's School, he was commissioned First Lieutenant, Infantry, U.S.A., and was appointed to the 162nd Brigade at Camp Pike, Arkansas, as instructor in the Infantry Officer's Training School with the 87th Division. It isn't surprising that Frank would fit naturally into this role. In August 1918, he was promoted to Captain and was honorably discharged in December 1918.
Athletics also came naturally to Frank. While in college, he was an all-around athlete, making the football, basketball, baseball and track teams. In 1916, he lettered at Oklahoma University. In 1918, Walter Camp mentioned him for the All-Army American Tackle. He made the All-State and All-Sectional Mythical teams in football and basketball.
He was appointed Director of Athletics and Recreation for Kansas City Public Schools from February to June 1919, and then taught English and history at Bartlesville High School in Bartlesville, Oklahoma, and Dewey High School in Dewey, Oklahoma, between 1919 and 1920. In January 1919, he received an appointment from Poland to serve as volunteer in the Ministry of War, where he served for 18 months. He was then appointed clerk in the United States Consular Service, Warsaw, where he served for a year. Returning to the U.S. in 1923, he received his degree from the University of Oklahoma. He was then appointed Assistant Commandant at the Oklahoma Military Academy at Claremore, Oklahoma.
Right after World War I, from 1921 to 1922, Frank returned to Warsaw. A letter from officials in Oklahoma granted him permission to go to Poland to help Warsaw officials rewrite the Polish Constitution. Frank excelled at reading and translating Polish. He not only spoke excellent Polish, but while in Warsaw he learned Greek, German and Latin. He also spoke some Russian.
While serving in the American Consulate in Warsaw, Frank had the distinct honor of serving as a guest of pianist and Prime Minister Ignace Jan Paderewski. Also while in Warsaw, he attended Warsaw University as a student of Philosophy and earned a master's degree. He then returned home to Oklahoma.
In 1924, while working at the Oklahoma Military Academy, Frank received a telegram from D. L. Homes of the College of the City of Detroit (now Wayne State University) asking him to consider moving to Detroit to serve as Assistant Athletic & Physical Training Director. The College was looking for someone with expertise in boxing, wrestling, swimming, and gym work. He made the move to Detroit and taught at City College of Detroit, where he also coached football. He went on to teach social studies at Southwestern, Denby, and Chadsey High Schools for 40 years.
Around that time, Frank served on a committee to urge the Board of Education to build a high school near Munger Intermediate on Detroit's west side in the predominantly Polish neighborhood. That high school would turn out to be Chadsey High School at 5353 Martin Avenue, constructed and organized in 1931. He wrote in his biography that the other committee members were Burton A. Barns, Turek Brothers, A. C. Panfil, and S. Frank Skarbinski.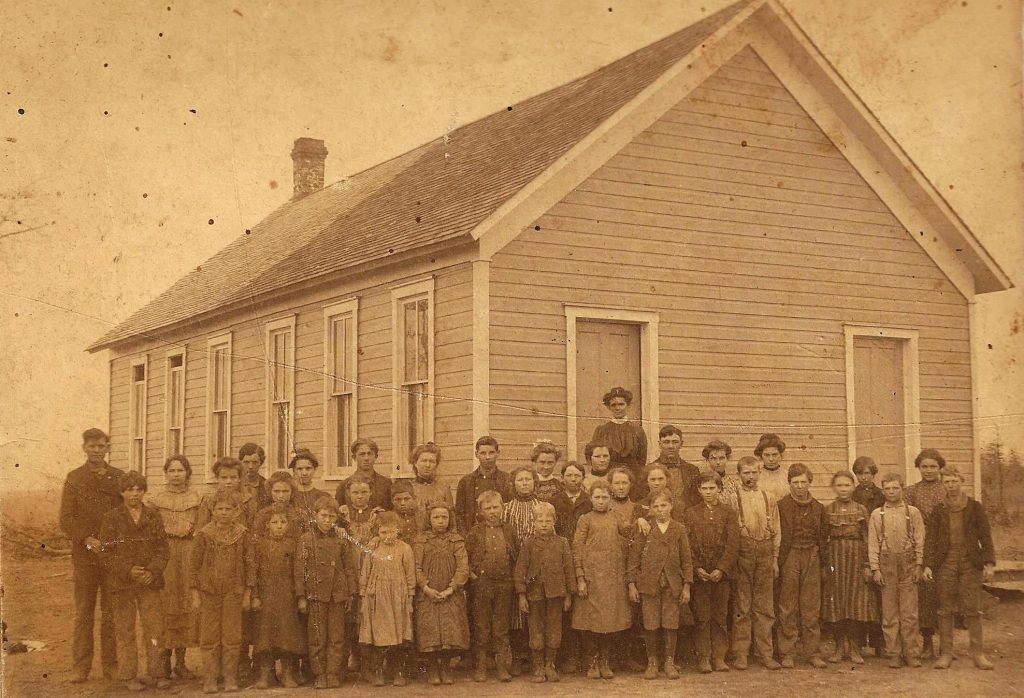 It is unclear whether Frank and those committee members worked on this initiative in conjunction with the West Side Merchants League, of which Frank was a member. In any case, both Frank A. Balcer and the League are documented as having been instrumental in the founding of Chadsey High School.
The history of the West Side Merchants League, written by John (Krõk) Kronk and published in 1948, lists Frank A. Balcer as one of 20 members called to active duty during World War II. The West Side Merchants League was formed by a group of businessmen and organized on October 1, 1923. It existed until approximately 1980. Membership in the West Side Merchants League was open to any American citizen of Polish descent, at least 25 years of age, and of good character. Its first president was Adam F. Brezinski, a great humanitarian and esteemed war veteran. On June 26, 1924, he was decorated by General Joseph Haller and the Polish Army in France with the Miecze Hallerowskie ("Haller's Sword") for this great work. Brezinski also was honored by the Polish Army Veterans' Association and additionally received a citation from the Veterans of Foreign Wars on January 18, 1948.
At first, the League existed primarily for social reasons and its members often participated in bowling competitions against members of its east side counterparts, the East Side Merchants and the Polish Century Club. It was during the Great Depression that the League began its great mission to improve the city's neighborhoods, schools, and playgrounds, and Brezinski, through his work as director, treasurer, secretary, and then president of the Boys' Club of Detroit, was the League's driving force in this regard. He received the Boys' Club's highest honor, the Bronze Keystone, for his many years of service.
According to the history written by Kronk, among the League's many achievements, including working to reduce crime, helping young men find work and housing, and charity work, was the building of Chadsey High School, as the League recognized that there was a great need for a new high school in the growing west side Polish community along Martin Avenue.*
It makes sense that Adam F. Brezinski and Frank A. Balcer would have tapped into each other's resources and that the two, with their common interest in mentoring, educating, and building a better city, would have worked together on this initiative. One can imagine that Frank would have drawn on the spirit, strength and memory of his own father and his architectural skills and would have recalled him talking about building the school in Oklahoma. There is no known documentation regarding the details or implementation of the plan for the building of Chadsey High School. However, mutual interests coalesced and noble men with a common goal and vision worked together to bring forth a legacy for which hundreds of thousands of students will be forever grateful. Chadsey High School opened its doors on October 12, 1931, and closed its doors for the last time in June 2009. The original building was demolished in 2011, and a new high school now stands on its site, but the memories created within the walls and on the grounds of the old school will endure forever. The original Chadsey High School was a landmark in the west side Polish community for over 70 years, and alumni still have an extremely close-knit connection with one another.
In October 1931, Frank began teaching social science, government, and American democracy at Chadsey High School. As a sign of their great respect for him, the students at Chadsey High School referred to Frank as "Major Balcer." It was while teaching there that he met his future wife, Anna Pascko, who was of Ukrainian descent. Anna (August 7, 1915 – June 5, 2000), a quiet, pretty young woman, was the daughter of Alexander Pascko and Catherine (Gurniak) Pascko. She was born at 3434 Clippert, one and one-half blocks north of the railroad tracks in the Michigan Avenue-Martin section of Detroit's west side, in the house that her grandfather built. Anna not only was among the members of Chadsey's first graduating class, but she also was one of Major Balcer's students.
This romantic liaison began during meetings of the alumni, after which Frank dropped off the students at their homes. On one occasion, he asked Anna for a date. They were married on August 8, 1939, when Frank was about 50 years old and Anna was about 24. The couple had two daughters together, Kathleen Ann and Victoria Elizabeth (d. October 22, 2006), and they shared many years of happiness together in the Clippert Street home of Anna's childhood.
Teaching did not keep Frank from dedicating his time to other areas of community service. From 1931 to 1932, he served as a member of the Wayne County Board of Supervisors. It was not long, however, before the country was again torn apart by war.
During World War II, he served as an attaché (official diplomat) under General Mark W. Clark. General Clark was appointed Deputy Chief of Staff Army Ground Forces in January 1942, and in May of that year became its Chief of Staff. In June 1942, Clark had gone to England as Commanding General of II Corps. In July he was named Commanding General, Army Forces European Theater of Operations, and was then promoted to Major General in August. In October, he was assigned to the North African Theater as Deputy Commander-in-Chief under General Dwight D. Eisenhower. His duty was to prepare for Operation Torch, the imminent Allied invasion of French North Africa. He was promoted to Lieutenant General in November 1942, three days after the Torch landings.
Frank served as an Army Major in Africa and Italy on military government assignments during the War. He was an officer courier from Casablanca to Algiers in March of 1944, serving under Brigadier General Wilson. He was detailed by the G.O.C. as U.S. Liaison Officer, along with Major Gorny, to visit all P.O.W. camps occupied by U.S. troops in northern Italy and to act as an interpreter for the Poles located in the camps. He saw the Polish II Corps capture Monte Cassino in the battle for the road to Rome. In 1947, he was honored by General Wladyslaw Anders of the Polish Army for his service in the Polish II Corps in Italy.
General Anders was the commander of the Polish II Corps in Italy from 1943 to 1946. In 1946, the Polish II Corps consisted of 103,000 soldiers. The Corps, part of a multinational Allied Eighth Army offensive, was consistently highly regarded as fighters by the American and Commonwealth troops with whom they fought.
Polish troops under General Anders were responsible for the victory of the Battle of Monte Cassino, which was fought from January 1944 to April 1945. Cassino is a tiny Italian town in southern Italy, which the Germans occupied in September 1943, at the junction of the Liri and Rapido Valleys. Monte Cassino is a rocky hill southeast of Rome, to the west of the town of Cassino, where there is situated a historic hilltop abbey founded in 529 A.D. by St. Benedict of Nursia of the Benedictine Order. It was a strategic point that blocked access to Rome, and the Germans had skillfully barricaded it. Four distinct battles were fought there, and it is said that attempts to gain control were sheer hell due to the steep mountains with their narrow rivers that were virtually impossible to traverse.
Phase Four of the battle persisted from March 26 to May 18, 1944. On May 18, after numerous failed attempts by other Allied forces to break through the defensive lines, in the fourth of four battles and on the Corps' second attempt to gain access, the Polish II Corps finally pushed into Monte Cassino. After a long and grueling battle in which they were under constant artillery fire with few natural barricades for protection, the persevering Polish II Corps broke German Field Marshal Albert Kesselring's defensive Gustav Line. The Battle of Monte Cassino, in which 860 Polish soldiers lost their lives and 2,800 were wounded, was one of the most decisive battles of World War II. Victory had been achieved but at a great cost.
Polish troops raised the Polish flag over the ruins of the Benedictine monastery. An inscription on the monument in Monte Cassino reads:
We Polish soldiers
For our freedom and yours
Have given our souls to God
Our bodies to the soil of Italy
And our hearts to Poland.
After World War II, Frank pursued another master's degree in mineralogy at then-Wayne University, but he never completed the program as more pressing demands got in the way. He continued teaching at Chadsey High School and remained there until 1960. One of his students was John Dingell, who recalled years later, "He was a force in my life that made me want to go into politics."
It seems that the Congressman made just as strong an impression on Frank as Frank made on him because Frank pursued politics, running for Congressman (Democrat) of Michigan's 16th Congressional District in June 1940. The 16th District covered the Dearborn, Downriver, and Monroe County communities. It was considered a Polish district because all three of the district's representatives in its 70 years of existence were Polish-American. John Lesinski, Sr., was its first Representative to Congress elected in 1933, after reapportionment due to the 1930 census. John Dingell, who held the office from January 1965 to January 2003, was the last Representative elected from the district, after which it was abolished. The only other Representative to be elected from the district was John Lesinski, Jr., who lost renomination to John Dingell in January 1965.
After his Congressional campaign, Frank ran for Councilman. Even though his political campaigns were unsuccessful, there were other plans in store for him. He was elected as a delegate in a field of 18 candidates to the Michigan Constitutional Convention of 1961, which met for several months in Lansing, and whose goal was to replace the Michigan Constitution of 1908. There he served on the Education and Public Information Committees.
It is remarkable that Frank, who served in both World War I and World War II-was then called to serve in the Vietnam War. However, he was unable to serve by then.
While raising their family in the west side Detroit neighborhood, Frank and Anna belonged to St. Lawrence Catholic Church. The priest at the time was Rev. Balcer. The two families were related, and it had been determined that they came from the same area of Poland. It had been ascertained through research that both families had survived the Bubonic plague that swept through Europe in the 14th century.
The Balcer family spoke Polish in their home. Anna spoke both Ukrainian and Polish. They celebrated all of the Polish holidays and traditions in the home, such as Wigilia and sharing the oplatekwafer, and Swięconka, taking their Easter basket to Our Lady Queen of Angels to have it blessed. The girls knew what each item in the basket represented, as Anna explained to them the meaning and symbolism of the foods. Anna cooked pierogi and all the other Polish foods. Anna wanted her daughters to learn Polish dance but sent them to take piano lessons instead at the Ronnie Chapman Studio on Livernois. The girls were cultured young ladies. Kathleen graduated from Chadsey High School and Victoria from Cass Tech.
Frank A. Balcer was not only a loving father, a devoted teacher, and a dedicated serviceman, but he also served his community in countless ways. He was a member of the A.F.L. Local 231 Michigan Teachers Association, the Detroit Teachers Association, and the National Educational Association, in addition to belonging to numerous social and political clubs. He was a commander of the Romanowski and Woodrow Wilson P.L.A.V. Posts and also belonged to the west side Dom Polski. He was a great humanitarian who reached out to help people in need, especially the hungry.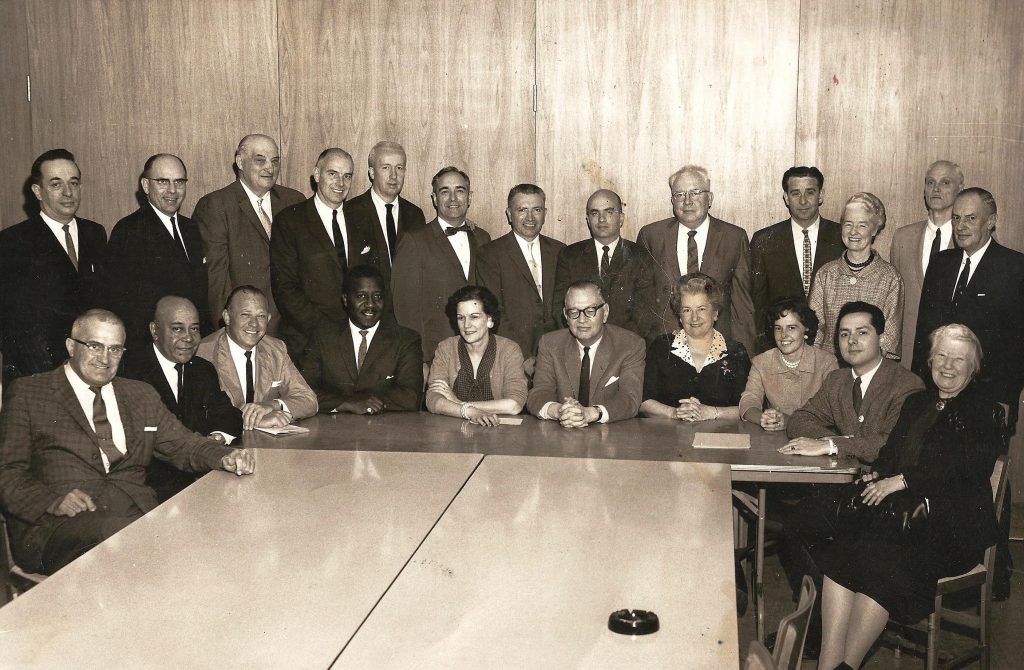 It is not often that one comes across someone who served in both World War I and World War II-and someone who reached the heights that Frank A. Balcer was able to achieve in his lifetime. The Taylor Veterans Museum in Taylor, Michigan, contains a memorial to Frank A. Balcer, and it is a fitting memorial to a remarkable man-a man who was a born leader.
* "Quarter Century of Progress" by John (Krõk) Kronk. In "West Side Merchants League Silver Anniversary Brochure-October 20, 1948." Burton Historical Collection, Detroit Public Library; "Constitution-West Side Merchants League, Inc." (Detroit: January 8, 1951). Burton Historical Collection, Detroit Public Library; and "Our First President 'The Chief.'" In "West Side Merchants League Silver Anniversary Brochure-October 20, 1948."
Editor's Note: The Society is grateful to Ms. Kathleen Balcer Messner, daughter of Frank and Anna Balcer, for providing us with an interview and the materials necessary to compile this fascinating history on the life of Major Frank A. Balcer. This oral interview appears as a story, complete with photographs, in the Society's e-Newsletter, Volume 50, August 2015